Library
\\ About
The Phillips Library
The Phillips Library at the Peabody Essex Museum (PEM) is the Museum's research library. It includes several hundred thousand printed volumes, a linear mile of manuscript collections, as well as thousands of logbooks, account books, diaries, printed ephemera, maps, photo albums and photographs.
Visit
\\ Hours & Information
Visiting the Reading Room
The library is free and open to researchers of all ages and levels of interest in our collections. The library does not lend materials, but any person interested in using the collections can register as a researcher and use materials in the library's Reading Room.
The collection is the result of the merger of the James Duncan Phillips Library of the Essex Institute with the Stephen Phillips Library of the Peabody Museum of Salem when those two institutions merged to form the Peabody Essex Museum in 1993.
The vast collection includes subjects related to Chinese, Indian, Japanese, Korean, Oceanic, Native American, and other world art and cultures plus subjects related to Salem and Essex County art, architecture, history, and culture.
Examples of major holdings include the Edward Sylvester Morse collection of manuscripts, books, and photographs of Japan and Korea, Salem Witch Trials documents, the Frederick Townsend Ward collection of Chinese materials, an extensive collection of materials on Chinese architecture, the Nathaniel Hawthorne archive, extensive documentation of the Museum's collection of 17th-19th century architecture, an extensive collection of 18th and 19th century ships logbooks and early maps, the Herwitz collection of modern and contemporary Indian art publications, and many other treasures.
More than one-third of the Phillips Library collection is unique and another fifteen percent of the collection is rare. The Museum's new home for the Phillips Library at the PEM Collection Center in Rowley, Massachusetts enables us to, for the first time, provide the highest standards of preservation, care, and protection for the Library collection along with expanded Conservation, Photography, Digitization studios, staff offices, and a very handsome new Reading Room.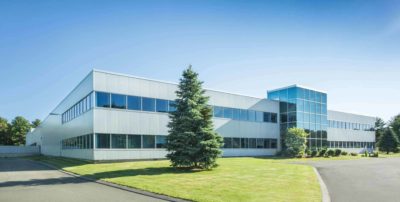 The Museum makes its research library accessible to students, scholars, and members of the public on a regular drop-in schedule each week and by prior appointment anytime during regular Museum work hours. 
Collections \\ Online Collections
Enjoy our growing number of Phillips Library Online Collections
Searching the Collections
The Phillips Library's collections can be searched through our online catalog, Philcat. For more information on using and searching Philcat, see our Philcat Search Strategies. With a Philcat account you can save searches to re-run in future, mark records for printing, exporting, or emailing, and add records to a list to save for later. Email research@pem.org to have an account created in your name (please provide us with a permanent address).
Manuscript collections can also be searched in Philcat. For more in-depth information about individual collections and their contents, search for a collection's Finding Aid in CONTENTdm. For more information on using and searching finding aids, see our Finding Aids Search Strategies.